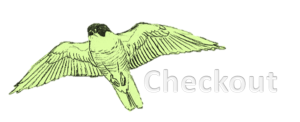 Help support our non-releasable raptors through our Adopt-a-Raptor program. Hawks Aloft houses and cares for 25 permanently disabled raptors (and one corvid!). Our Avian Ambassadors travel all around the Southwest helping us to educate the public about how to help protect these beautiful animals. We provide them with top-quality housing, food, and medical care for their entire lives. It costs Hawks Aloft about $2000 a month just to keep our birds fed. By adopting a raptor, you will help us cover the cost of food, home improvements, and veterinary care for one of our disabled raptors. Prices range from $35-$100 depending on the size and needs of our different bird species.
When you adopt a Hawks Aloft raptor you will receive: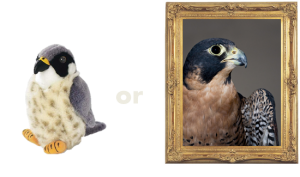 A one-year Hawks Aloft membership
An Adoption Certificate
An information sheet about the individual bird you have adopted
Exclusive access to video updates about your bird
Your choice of:

A professional 8×10 photo of your bird, or
A stuffed Audubon Bird with sound for the birds below.

Our inventory of stuffed animals is currently low. We'll replenish our supply soon!  In stock we have:

Snowy Owl
Bald Eagle
Red-tailed Hawk
Ruby Throated Hummingbird
California Quail
Western Tanager
Mountain Bluebird
Great Horned Owl
Brown Pelican
If stuffed animal is an option for the raptor you'd like to adopt, we'll send you a similar species of stuffed animal (Snowy Owl for a Screech Owl, or Red-tailed Hawk for a Rough-legged Hawk, and so on). Just select your preference. Please check back or contact us if you'd like specific species of stuffed animal that is not currently in stock.
Scroll down to learn more about our Adopt-a-Raptor Program. Click here to learn more about our Avian Ambassadors (link opens in a new tab).
---
 Adopt-an-American Crow
Help support Indigo, our American Crow. Indigo is a human-imprint who requires extra special care, attention, and interaction. By supporting her you will help us pay for her food, toys, veterinary care, and housing.
---
Adopt-a-Saw-whet Owl
Help support Aspen, our Northern Saw-whet Owl. Aspen came to us in January of 2015 with a left shoulder girdle injury and unfortunately will never fly again. By supporting Aspen you will help us pay for his food, veterinary care, and housing.
---
Adopt-a-Screech Owl
By adopting a Screech-Owl, you can help us support Shadow, our only Screech-Owl.  Shadow was found by a maintenance worker who was cleaning out a parking lot.  When he used the blower to remove a pile of leaves, our tumbled little Shadow, so named because Western Screech_Owls hunt in the shadows of dark. By supporting Shadow, you will help us pay for his food, veterinary care, and housing.
---
Adopt-an-American Kestrel
Help us support one of our American Kestrels (the smallest falcon in North America), Waldo or Miss Tori. Miss Tori (pictured here on the right) has a missing wingtip after injury and infection caused its loss. For this reason, she can no longer fly. By supporting Miss Tori or another of our American Kestrels, you will help us pay for their food, veterinary care, and housing.
---
 Adopt-a-Merlin
Help us support one of our Merlins, Lady Kiki, or Little Richard. Little Richard (pictured here), a Richardson's Merlin, came to us in 2014 after an impact injury left him with trauma to the head and a damaged eye. With compromised vision, Richard wouldn't be able to hunt or survive in the wild, so he now spends his time educating New Mexicans about the best ways to conserve and protect his species. By choosing to support Richard or Kiki, you will help us pay for their food, veterinary care, and housing.
---
Adopt-a-Barn Owl
Help support Celeste, our Barn Owl. Celeste hatched in 2014 and came to Hawks Aloft June 2014 with a traumatic eye injury and right shoulder girdle injury. She is permanently blind in her left eye and cannot be released. By supporting Celeste you will help us pay for her food, veterinary care, and housing.
---
Adopt-a-Great Horned Owl
Help support the largest species of owl in New Mexico by adopting one of our three Great-horned Owls, Aztec (left). Bubba or Dulcita, our newest arrival. Aztec came to us from Aztec, NM after being hit by a car. Her right wing was broken in the radius and ulna and never recovered. She is a beautiful bird with golden coloring and is often a favorite of photographers. Adopting Aztec or our other Great-horned Owl, Bubba, will help pay for food, veterinary care, and housing improvements.
---
Adopt-a-Swainson's Hawk
By adopting one of our two Swainson's Hawks, Commodore or Aires, you will be helping to support a species that has had a harrowing history. In 1995 and 1996, an estimated 6,000 Swainson's Hawks died in Argentina (their wintering grounds) as a result of pesticide poisoning. We use our educational Swainson's Hawks to teach children and adults about the dangers of pesticide use. Helping to support one of our Swainson's Hawks will help us pay for food, veterinary care, and housing.
---
Adopt-a-Red-tailed Hawk
Help support one of our four Red-tailed Hawks, Jamaica, Quemado, Aguilita (pictured here), and Harlan. Jamaica is a female who was shot as a juvenile. She has pellets lodged in her chest and had damage to her right wing which resulted in a partial amputation. She also has shrapnel in her left eye that caused her to lose most of the vision in that eye. Quemado is a male red-tail who, as a juvenile, was seen flying into power lines at Kirtland Airforce Base. Due to severe burns, he has a part of one wing and a toe amputated. Supporting one of our red-tails will help us teach children and adults about how to prevent unnecessary raptor deaths. Your donation will help us provide one of our four Red-tailed Hawks with food, veterinary care, and housing.
---
Adopt-a-Prairie Falcon
Prairie Falcons have a western range, spreading across the arid portions of western North America from southern Canada to Mexico.  They are considered the western cousins to Peregrine Falcons, as they both nest on high cliffs and can hunt birds and bats in midair.  However, unlike their cousins that hunt with high-speed stoops (or dives), Prairie Falcons swoop at low angles to surprise their prey.  Using the juvenile field mark, we believe our Prairie Falcon, "Sunny", was hatched in 2012.  He was found with a dangling wing by hikers in southern New Mexico.  Fortunately, one of the hikers was a vet tech who brought him safely to Hawks Aloft.  Sunny's wingtip was severely injured and had to be amputated.  His naturally accepting nature allowed him to become part of our education team.  Your donation will help us provide Sunny with food, veterinary care, and housing.
---
Adopt-a-Rough-legged Hawk
Help support Cimarron del Norte, our Rough-legged Hawk. Rough-legged Hawks are only found in New Mexico during the height of winter. They spend the rest of the year in the Arctic where their diet is primarily lemmings. Cimarron came to us in 2007 after being found by a rancher in Roy, NM. He has a poorly healed fracture in one wing that makes it hard for him to fly. He is a little skittish and usually only makes an appearance at adult programs. When you adopt Cimarron, you will help us pay for his food, veterinary care, and housing.
---
Adopt-a-Ferruginous Hawk
Help us support Ferrug, our male Ferruginous Hawk. Ferrug is one of our most disabled birds. He was hit by a car and suffered a badly broken wing which resulted in a frozen elbow and wrist in that wing. He cannot fly at all, but is an excellent jumper and jumps around in mews (or pen) using ramps to reach all his favorite spots. Ferruginous Hawks are a relatively rare species, with only an estimated 10,000 left in the wild. Your support of Ferrug will help us pay for his food, veterinary care, and housing.
---
Adopt-a-Spotted Owl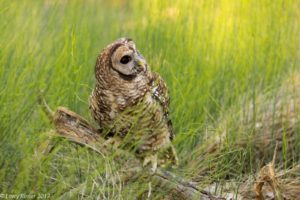 Help us provide care for one of our newest Avian Ambassadors, Jemez, a Spotted Owl. Spotted Owls are a federally listed threatened species across the United States, due to their preference of habitat. These birds prefer to live in the old growth forests that are increasingly threatened across the country. Jemez came to us on a freezing night in December 2016, with a very dire prognosis. Illustrating the resilience her species is known for, she pulled through. She suffered trauma, likely caused by a collision with a car, that required that her left eye be removed. There are only an estimated 2,106 Spotted Owls left in the U.S. With your support, we can care for Jemez, and she can share her story with others to the benefit of her species.
---
Adopt-a-Flammulated Owl
Our petite Flammulated Owl came to us in September of 2016 with a severe shoulder girdle injury that has made him unable to survive in the wild. Named "Flame" by his rescuers, this little fellow recovered under the care of Hawks Aloft rehabilitators. One of the smallest owls in North America, and also one of the very few with dark eyes, the Flammulated Owl is quite unique–and so are their diets! Flame requires a specialized diet of mainly crickets. Please consider adopting him and helping to fund his expensive tastes.
---
Adopt-a-Vulture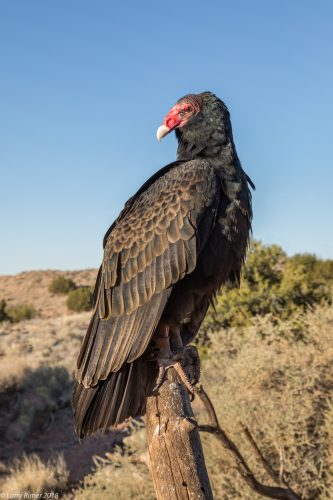 Turkey Vultures are patient scavengers that allow other predators to prepare their meal for them before swooping in and eating the soft leftovers. These impressive birds navigate their food by way of smell, with the ability to detect carrion from over a mile away! Because of their diet, Turkey Vultures are extremely important in preventing diseases that spread quickly through both human and animal populations. Beauty was originally found in Corona, NM as a nestling and brought in with a chest injury. After she healed, Beauty was kept as a pet until she was confiscated in early 2018.  Because she was kept in captivity since she was young, Beauty is imprinted and does not have the instincts it takes to be a successful individual in the wild. When you adopt Beauty, you will help us afford her food, veterinary care, and housing.