Our mission
Hawks Aloft, Inc. is a non-profit, 501(c)3 organization incorporated in 1994 and based in Albuquerque, New Mexico. We work to conserve indigenous wild birds and their habitats through avian research, conservation education, and cooperation with other organizations.
Our Focus
We focus on four main areas to achieve our goals:
Conservation
Avian Research
Education
Mitigations
Our People
We employ a team of dedicated professionals that are motivated to be part of a conservation organization that makes a difference in New Mexico and the southwest. Our project managers are experts in their field and are supported by a team of qualified and experienced field assistants and administrative personnel. The team at Hawks Aloft includes:
Avian and wildlife biologists
Education specialists
GIS technicians
Wildlife Rehabilitators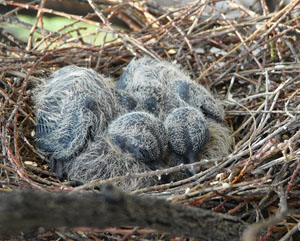 Our Approach
We have a strong track record working with federal and state governments, non-government agencies, businesses, and schools within New Mexico. We work in partnership with our clients to provide a flexible and tailored service. We believe that conservation, research, and education are all important approaches to preserve New Mexico's birds and their habitats. We offer our clients avian conservation expertise combined with strong project management and educational skills to really make a difference.
Key clients include:
See the complete list of government, corporate, and foundation support here.
---
Do you have a bird related question?  If so, check out our feature, "Hawk Talk: Ask an Expert" and our staff will try to answer it for you!
Subscribe to our newsletter.
Subscribe to our Blog.