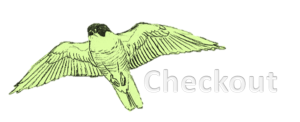 ---
T-Shirts
Owls of New Mexico, our latest shirt design, includes virtually all the owls one is likely to see in this state.  In fact, almost all of the owls featured on the shirt are Hawks Aloft avian ambassadors.  The photography for these shirts was done by Larry Rimer and Doug Brown.  T-shirts, available in both long and short-sleeved.  Available in both women's and unisex.  Text on front reads "Owls of New Mexico".  Long-sleeve shirt features Hawks Aloft logo and text on the left sleeve.  On the short sleeve, the text and logo are featured on the back of the shirt.
*This style is also currently available to order in both hooded and crewneck sweatshirt styles for the colder months. If you'd like to order this style as a sweatshirt, please call our offices at (505)828-9455
---
Hats: Eco-Style Ball Cap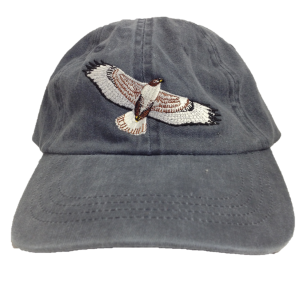 Our Eco-Style Ball Cap features a beautifully embroidered image of a Ferruginous Hawk in flight on the front. "Hawks Aloft, Inc." is embroidered on the back. The design is printed on a steely gray-colored 100% cotton cap and has an adjustable strap. One size. *Currently out of stock. Please check back later.   Back to Categories
---
Handmade Earrings

Handmade earrings representing a variety of bird species, all designed and assembled in New Mexico! These limited edition, one-of-a-kind earrings are petite, but still make a statement. Available in 11 different species! The perfect gift for the bird lover in your life.
---
Go to: Store main page • Books • Gifts