Members of Hawks Aloft can participate in special birding events.
Members at the Red-tail Membership level ($150) or higher receive invitations to exclusive birding field trips.  Consider joining Hawks Aloft at a higher level and join us for such very special events. Become a member today.
---
Check out our rescheduled 2021 tour in partnership with Holbrook Travel.  
Visit Brazil:  the Pantanal and Amazon Rain Forest!
Originally scheduled for November 2020, now November 2021. 
Scroll down for details!
---
With Hawks Aloft & Holbrook Travel
New Dates
November 1 – 10, 2021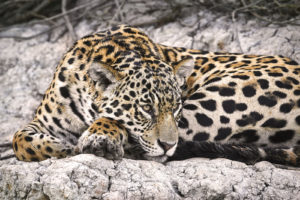 Located in west-central Brazil, the Pantanal is the world's largest freshwater wetland and one of the most biodiverse, productive habitats in the Western Hemisphere.  It harbors a world-record 82 species or large birds including Hyacinth Macaw, Jabiru, Toco Toucan, Greater Rhea, Scarlet Macaw as well as coatimundi, tapirs, and giant river otters.  Perhaps, however; no other animal is as beautiful and dramatic as the jaguar.  Embark on this exception adventure providing opportunities for close range observation of abundant wildlife and the majestic jaguar.
We will spend our final days of the trip in the heart of the Brazilian Amazon, immersed in the dense tropical forest that is home to the highest concentration of birds species, with over 1500 described species of rainforest birds.  It is home to the Harpy Eagle, Bare-faced Currasow, King Vulture, Hoatzin, Plum-throated Cotinga, Spectacled Owl and much more.  The Amazon is also home to about 430 species of mammal, with more still to be discovered. Among the monkey species that could be seen are: Howler, Spider, Capuchin, Tamarin, Squirrel, Woolly, Uakari, Titi, Marmosets, and Night Monkeys, also called owl monkeys.  Of course, aquatic life abounds in this habitat as well as the Pantanal.
Trip Highlights
Embark on several boat rides in search of the jaguars that roam freely in the Pantanal
Venture on outdoor activities to seek out tapids, ocelots, monkeys, Hyacinth Macaws, and mixed species flocks
Watch for birds and mammals from the Pantanal's only mobile canopy towers, strategically located near fruiting trees
Listen to experts to learn more about the biology and conservation of the jaguar and the giant otter
Journey to the Amazon to observe the wildlife of one of the most biodiverse ecosystems on the planet
Click Here for complete details, itinerary, and payment
Only 5 spots remain.