Your donations help us sustain the birds that we house permanently as Avian Ambassadors, as well as the many birds that come into our care for rehabilitation. Donations may also fund education programs, help support research, and sustain our operations.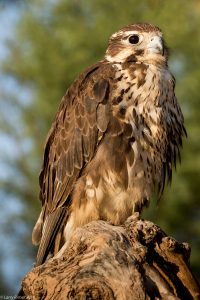 You can help Hawks Aloft with its mission by making a donation or becoming a member. Memberships are available for individuals, families, and corporations and come with special benefits, including: discounted merchandise, invitations to special events, and discounts at local businesses. Here's how to 
become a member.
Hawks Aloft, Inc. is a non-profit 501(c)(3) organization and donations are tax-deductible. Please consider making a donation today.
Hawks Aloft also accepts donations of supplies for our education birds and education programs. Check out our current Wishlist here.
Here are a few statistics about Hawks Aloft's budget:
It costs us over $2000 a month to feed & care for our disabled raptors
It takes just $100 to provide a free program to a low-income school
If you would like to make a tax-deductible donation to Hawks Aloft, enter the amount below.