July 13th, 2013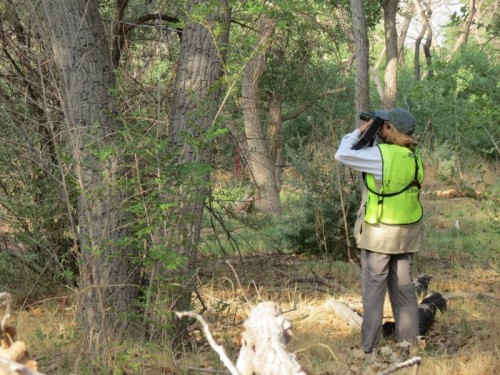 Bosque Surveys
I'm back at home in Albuquerque now after a month of some interesting travel.  I immediately morphed back into my bird girl persona, up at 4:30 or 5:00 each morning in order to count birds in the bosque (the riparian forest along the river).  Most of the songbirds are heard rather than seen, so photos are slim pickins!  But, some of my favorites are larger and more photogenic, like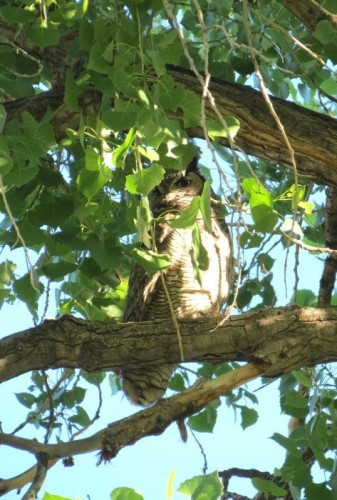 Great Horned Owl
this Great Horned Owl trying desperately to hide among the dense vegetation.  I would have never seen him/her except for the raucous calls and keks of the local Cooper's Hawk who had discovered and was loudly objecting to his presence.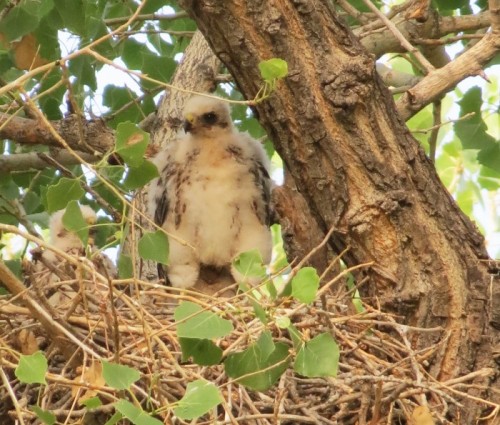 Cooper's Hawk nestling
But, Mama Cooper's Hawk was merely trying to protect her three babes from a potential predator.  Being along the river at dawn is an amazing experience.  There are NO other people around, just me and nature.  It feeds my soul.  And, I see some extraordinary sights.  One day as I was trying unsuccessfully to photograph a Turkey Vulture, I nearly missed seeing this little fellow about 10 feet away and right at eye level.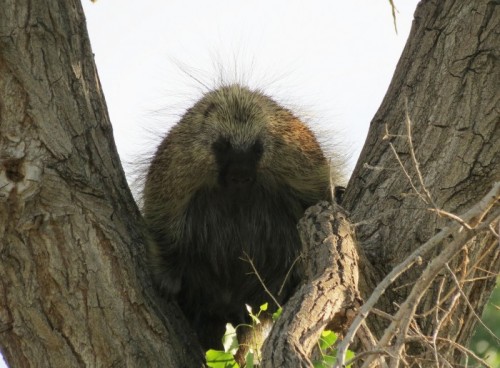 Porcupine
I am a lucky woman!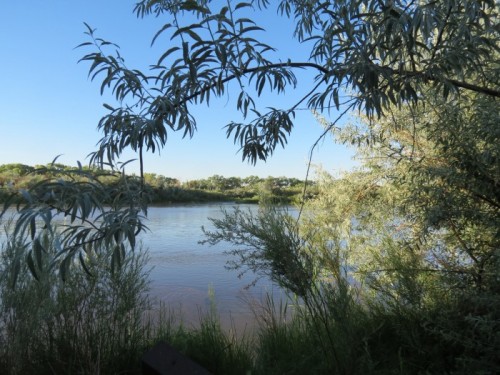 Along the Rio Grande
Of all the things I do, these early morning bird surveys are my favorite. The solitude, the interaction with nature, the beautiful scenery, the feeling that I am contributing to our Hawks Aloft mission – this is what gets me up at 4 in the morning and keeps me going!