July 18th, 2013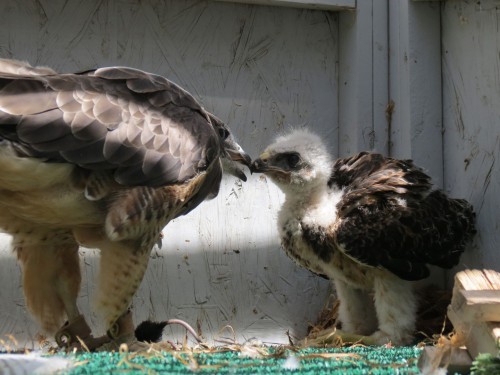 We got a chick for our Mama Hawk! One of three orphaned Swainson's Hawks arrived this afternoon from the Santa Fe Raptor Center! The babes came up from Dr. Uhrig in Carlsbad, NM.  It took all of 30 seconds for Mom to begin feeding. This photo shows her giving the first bite to the baby!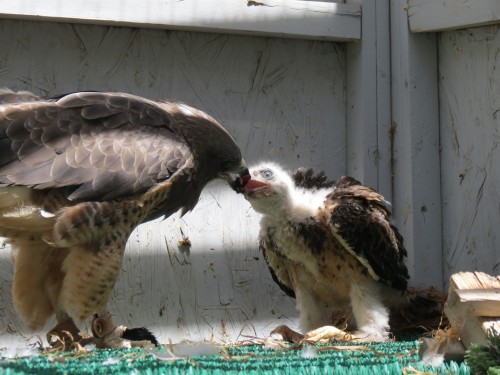 She kept on feeding and baby kept on eating!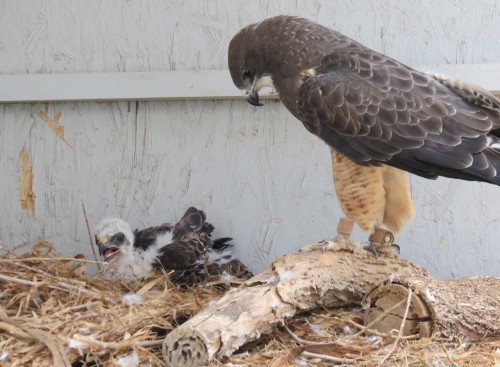 After indulging in a 5 mouse meal, the little fellow settled down for a nap with Mama watching over!  A very good start for our baby hawk.